Rory McInroy Professional Jazz Piano and Piano Tuition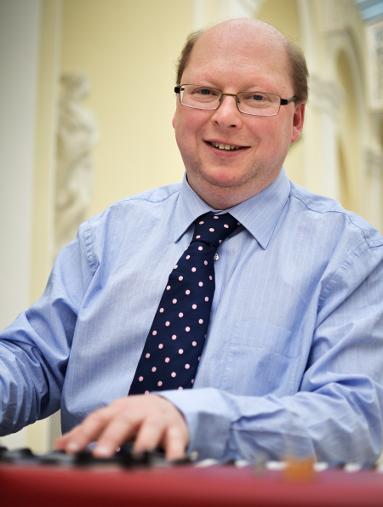 Jazz Festival Performances with the fabulous Kim Cypher Band!
Rising star singer/saxophonist Kim Cypher has asked me to join her for a string of performances to promote her new album.
Kim writes a lot of her own material, drawing on a range of styles for inspiration including Jazz, Country, Ska, Blues, Samba etc. She has a great band and some terrific arrangements with lots of rhythmic variety and well-known material delivered with a twist. Definitely worth checking out. Dates listed on the right, including slots at the Bristol and Cheltenham Jazz Festivals.
STOP PRESS! A great new gig has been added to the album tour - we're playing at one of London's most prestigious Jazz and Cabaret venues, the Pheasantry in Chelsea, on Wednesday 19 July!

Kim's new album, 'Make Believe', is available on her website, where you can also hear album excerpts:
http://www.kimcypher.co.uk/
Testimonials
Thanks so much to you and your saxophonist for your performance last weekend, it was just what we were looking for!
Liam Ward (wedding client) September 2015
Dear Rory, I had a fabulous time last Saturday, and of course you and the other musicians were a big part of it. I have had so much feedback from guests and all of it complimentary. The music was perfect for the occasion and you just seemed to know my style. The big plus was the fact that the music didn't overpower the rest of the party, and people wanted to dance. I would have no hesitation in recommending you to others who want a special occasion.
Christine Summerell (70th birthday client) September 2015


Your trio were exceptional, and it was a pleasure dealing with you from the beginning. On the night the band was playing by the time we arrived, and the music was wonderful, creating exactly the mood we wanted- refined...but fun! We've had such good feedback from our guests. I am thrilled that you learned "House Party" by Fred Wesley for us- it was an absolute highlight!
Bianca and Ash Potterton (wedding clients) August 2014
Rory played at my birthday party and did the most wonderful job. He not only played his own selection of jazz standards and songs from the shows, but also accompanied musician friends singing Jerome Kern and Robbie Williams. This leant a very special and personal quality to the evening. We've already booked him for our next village do!
Susie Vaughan, private client, November 2013
Just a note of appreciation for your wonderful playing at my birthday ' bash' . Everyone thoroughly enjoyed it and it was a lovely birthday present to myself. I'm trying to think of a good reason to ask you back - or any reason at all! Thank you
Pat Johnson, private client, October 2013
I just wanted to feedback to you on The Rory McInroy Jazz Trio last Saturday. They were exceptional in EVERY way! We couldn't have been more happy. They performed with real aplomb, musicality, a sense of humour and fitted right into the event. They were absolutely charming as well, and we loved their performances. We would recommend them to anyone.
Kingsley Wheaton, wedding client , May 2013
Please pass on my heartfelt thanks to The Rory McInroy Trio, they performed marvelously and were just what I wanted. They fitted right into the program for the event and I would like to thank them for their flexibility.
Derek Flatt, private function client, May 2013
Excellent Professional Jazz Pianist with 30 years performing and 20 years teaching experience
Solo piano for functions covering a range of styles - from jazz to rock, pop and showtunes - creating a sophisticated ambience for your event.
Jazz bands for functions - only top professional musicians used. You can hear samples of my playing on this site.
Private piano tuition, including teaching jazz improvisation, is offered at my home in Carterton, West Oxfordshire. Both classical and jazz ABRSM grades are taught. Reading music, playing by ear, composing and playing from chords are all encouraged - why not learn to play from an experienced professional performer? Here's a link to my page on musicteachers.co.uk
http://www.musicteachers.co.uk/user/8fc4c5f833cda4e34fe7
and a link to my yell.com advert, which includes some testimonials about my teaching:
http://www.yell.com/biz/rory-mcinroy-piano-teacher-carterton-7538521/
I am based in the Oxfordshire area, but will travel up to two hours for professional engagements.

Upcoming Gigs
Friday 18 August Playing with the Joe Carey Quartet at The Angel at Burford, as part of their regular Summer Festival this weekend. Lots going on with great beer and food as well as music and other events - check out their website. Joe is a fantastic saxophonist, and the band also features the funky Chas Maguire on bass and the stellar young drummer Joe Metcalfe. Music from 8-10pm
http://www.theangelatburford.co.uk//
Monday 21 August Playing with the Alvin Roy Quintet at The Rose Revived, Newbridge (near Witney) - it's a great band and their Monday night residency attracts a good crowd. Lovely riverside pub with good food too!
https://www.facebook.com/RoseRevived
Wednesday 6 September Playing with the swinging, funky and hugely entertaining Kim Cypher Band to launch a new Jazz venue in Swindon, the Sun Inn at Coate. Kim usually attracts a good crowd as she's making a name for herself with her recent debut album. The band is very tight, and features Kim's originals and really fresh arrangements of jazz standards and pop songs given a rhythmic twist. Music from 8.30pm
https://www.suninn-swindon.co.uk//
Sunday 17 September Playing with the wonderful Mike Wills on saxophone and clarinet - who is honestly a joy to play with and listen to - and the great Clive Morton on bass, one of the most experienced musicians around, who's played with just about everybody. Really looking forward to this one! We're at The Plough In Swindon in their regular Sunday afternoon jazz slot, 3-5.30pm.
http://www.theplougholdtown.co.uk/about_us.html
Wednesday 27 September Playing again with the fantastic Kim Cypher Band as part of her current album tour, this time at the Pershore Jazz Club, music from 8pm.
http://pershorejazz.org.uk/diary-2/
Friday 6 October A rare chance to see the fantastic Radio Days Big Band in action - we usually do private functions, but this time we're playing at a 'Great Gatsby' themed charity fundraiser at St.John The Baptist Church in Burford that's open to anyone. It's a great band with a number of amazing soloists in the ranks. The tickets are £45 each, but include a 3-course meal and a champagne reception. For tickets contact Lizanne at lizanne@mydapster.com
Thursday 12 October A laid-back session with Kim and Mike Cypher (on sax/vocals and drums respectively) in a trio format this time, in the stylish surroundings of the Harry cook Free House in Cheltenham, as part of their regular Thursday night Jazz. Music from 8.30pm
https://www.harrycookcheltenham.co.uk/
Monday 6 November Playing with the wonderful 'Reeds Unlimited', led by the ubiquitous Alvin Roy on clarinet and featuring the cream of the Oxfordshire jazz circuit. The music's always great and it's building a good following with these regular Monday night sessions, so there's always a good atmosphere too. And good beer!
Music from 7.30pm.
https://www.oldenglishinns.co.uk/our-locations/the-rose-revived-witney
Testimonials
Solo Piano
"Rory, thanks again for helping make our day. Your music was just what we needed! The grandchildren were very happy that you played some of their favourites as well. Many of our guests asked where we found you. " Keith and Lynda Thomas, ruby wedding clients
"What can we say! You were brilliant. Your piano playing helped make our day truly wonderful. It really wouldn't have been the same without you! It was fun, charming and full of feeling all at once. Thank you so very much." Lucy Nicholl, wedding client
" We would like to thank you for your wonderful music at our recent party at the Vines Restaurant. Many of our guests have commented on how they enjoyed your performance and we will be recommending you to our friends." Nick and Julie Talbot, private function clients
Jazz Trios/Quartets
"I've booked the Rory McInroy Trio for some of my regular Jazz Club concerts and for a private function here at the restaurant. The guys are always prompt, professional and sound great in whatever style of music they perform" Max Mason (owner,the Big Bang Restaurant,Oxford)
"Many thanks for making our conference dinner for the Bio-Sensing Technology Conference go with a swing. The Trio really set the right mood for the event and we were impressed that you even managed to get some of our more staid delegates up on the dance floor. We will certainly be in touch again next time we need a first rate live band for one of our events." Gill Heaton, Bio-sensing Technology Conference secretary